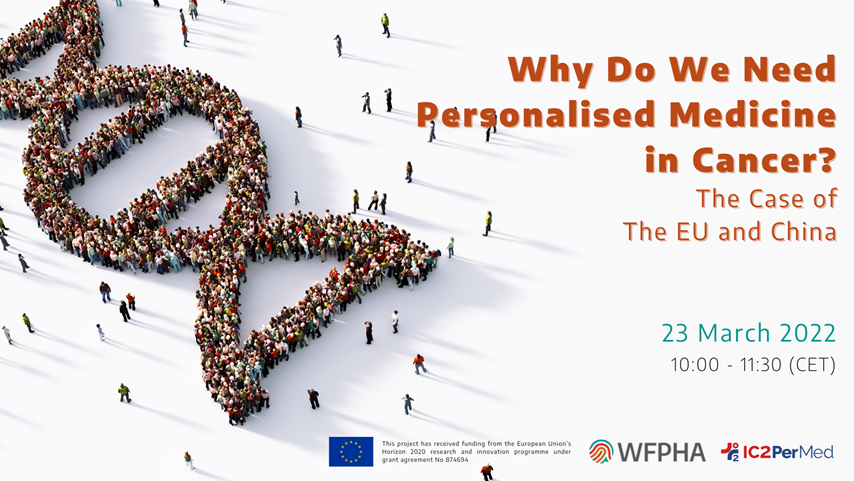 Participation is FREE. Register to save Your Spot !
Cancer is a devastating disease that kills hundreds of thousands of people every year. The rapidly evolving field of personalised medicine is playing an increasingly important role in the prevention, diagnosis and treatment of cancer. Much investment is being made in research related to personalised medicine to improve health outcomes for patients.
During the webinar, thought leaders from Italy and China will discuss why we need personalised medicine for cancer and provide examples and recommendations for effective implementation of this approach in different settings.
Chair:
Prof. Walter Ricciardi, President, The World Federation of Public Health Associations.
Speakers:
Prof. Stefania Boccia, Full Professor of Hygiene and Preventive Medicine, Università Cattolica del Sacro Cuore.
Dr. Shuhang Wang, Clinical Director, GCP Center, Cancer Hospital Chinese Academy of Medical Science.