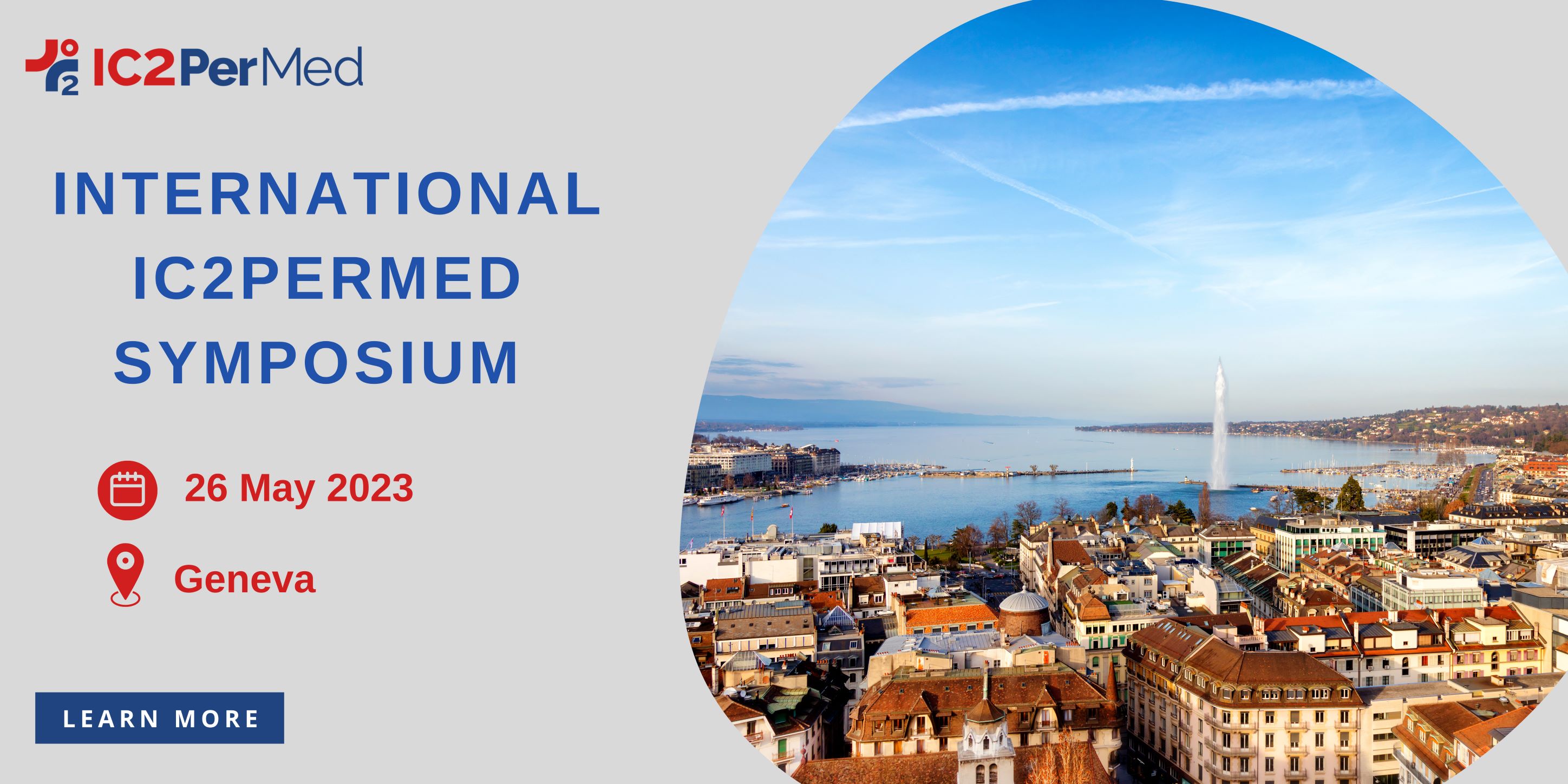 The IC2PerMed project is coming to an end with a success story to tell. To present the main results of the project and discuss its implementation at the national and international level, the World Federation of Public Health Associations (WFPHA) is organizing the High-Level Symposium on Personalized Medicine, which will be held in Geneva on May 26, 2023, at the Biotech Campus, in conjunction with the World Health Assembly.
The event will be by invitation only and will be attended, in addition to consortium partners, by select scientists, policy makers, and health professionals from Europe, China, and beyond. After the initial presentation of the validated roadmap for personalized medicine by Stefania Boccia, key opinion leaders from various fields will discuss the latest developments and trends in personalized medicine and project the results into the global arena. High-level speakers such as Walter Ricciardi, President of the European Commission's Mission Board for Cancer, and Ejner Moltzen, President of the International Consortium for Personalized Medicine, Zisis Kozlakidis from IARC, Jens Habermann from BBMRI- ERIC, as well as CEOs from leading international health NGOs with official relationships with World Health Organizations have already confirmed their participation.
This event will represent a milestone in the harmonization and implementation of effective approaches to personalized medicine, creating common ground for the wider implementation of personalized medicine globally.